united forum of bank retirees
Total Website Visits: 770631
Welcome To United Forum Of Bank Retirees
Bank pension regulation 1995 was introduced in place of contributory provident fund in banks. Funds were built up exclusively by the provident fund contributions of bank portion for the retirees. The issue was settled in the 7th bipartite settlement in 1997. Thereafter, 4 settlements up to 11th bipartite settlements for revision of salary and wages with merger of index points along with other issues for revision of basic wages have taken place. But the index merger formula for revision of basic pension never took place. As a result, the basic pension of all bank retirees remained stagnant at the retirement level only. The only increase is by dearness relief. This approach has resulted in a large disparity in the pension amount of the same cadre retired on different dates. This concept is against the spirit of the supreme court judgment that states pension is a deferred wage in lieu of long service.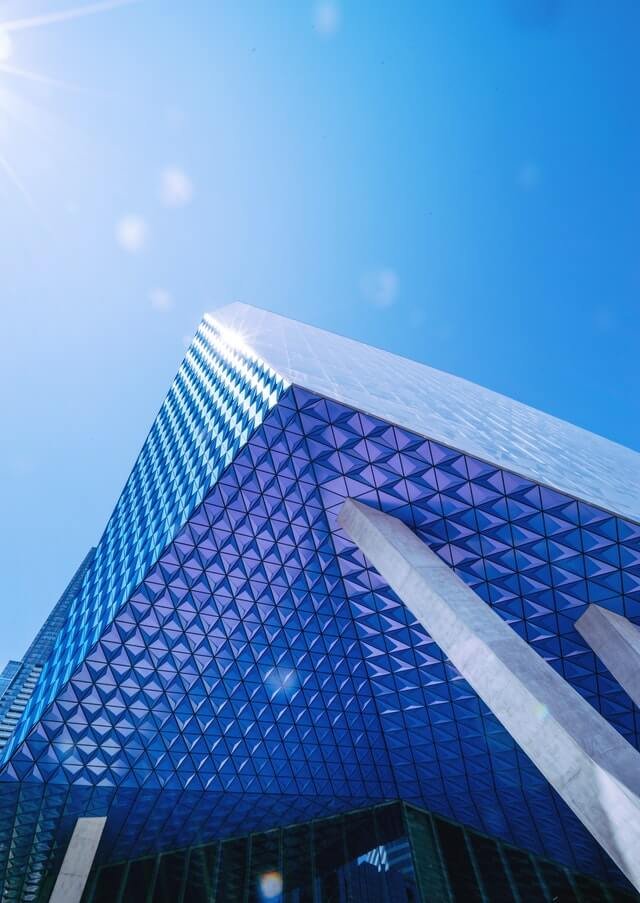 Aggrieved retirees approached different authorities such as the Department of Financial Services, Govt of India, IBA, but problems are not solved. Some retiree activists have gone to the respective high courts and supreme court to solve the issue. It is not only time consuming but costly as well. Though there are some bank/cadre specific retiree organisations fighting for the causes, the progress is not good. Indian banks' association has officially advised that they do not have a mandate to talk to bank retirees. Bank retiree issues are included at the beginning of 10th BPS and 11th BPS but went backstage finally. The problems have now gone up as some are listed below.
Pension revision, gratuity payment disparity, commutation payment disparity, non-release of stagnation increments, exclusion of special allowance created from index merger points from retirement benefits like pension and commutation. Abnormally high cost of health insurance premium, high cost of GST on health insurance premium.
In 2019 it was thought to form a common platform for all bank retirees irrespective of bank/cadre/state. With this spirit, UFBR has been formed in the year 2020. We have learned bank retirees in the executive committee. Problems of bank retirees are increasing and we need a strong platform for all retirees to fight for the issues. Please join to form a big mandate.
Happy New Year 2023 to the Entire Banking Fraternity
Achievement during 2022
The organization is registered for bank retirees all cadres, all banks and all India basis.
Organisation is registered in Karnataka State due to the efforts of bank retirees from southern India.
E-PAN Card , website launched in March and visitors to the site crossed 7,00,000 in less than one year.
Life members started joining in good numbers and requests are received from all India basis from all bank retirees all cadres by paying one time fee of Rs 1,200/- only as struggle fund.
Corporate Health Insurance scheme has been arranged from M/s New India Assurance Company at cheaper premium rate than IBA scheme with    parameters almost same and will be renewed every year.
Plan of Action during 2023 
To organize at least 1000 life members to make it a strong body.
To File PIL in High Court and Supreme Court depending on fund position for getting right information from the authorities for the benefit of bank retirees in the matters of Pension fund, hike in insurance premium and application of GST to health insurance premium of senior citizens.
Post all matters of Bank retirees for information through the website https://ufbr.in and increase the visitor count of the website to more than 10 lakhs.             
Request authentic materials for the website by mail.
Dr. Indrajit Sanyal
President
CORPORATE HEALTH INSURANCE POLICY 21-22 FOR MEMBERS
PS banks profits in last 3 years
JUSTIFICATION FOR PENSION UPDATION UPTO 31ST OCTOBER 2017
UFBR MEMBERSHIP APPLICATION FORM
BANK WRITE OFF STATEMENT 2022 IN RAJYA SABHA
IBA ADVICE ON RENEWAL OF HEALTH INSURANCE POLICY 2022-2023
Proposal for group mediclaim facility
UFBR VP Sri S.D.Pahwa organised Dharna for Pension updation along with PNB retirees in front of PNB Head Office at Delhi on 30th August 22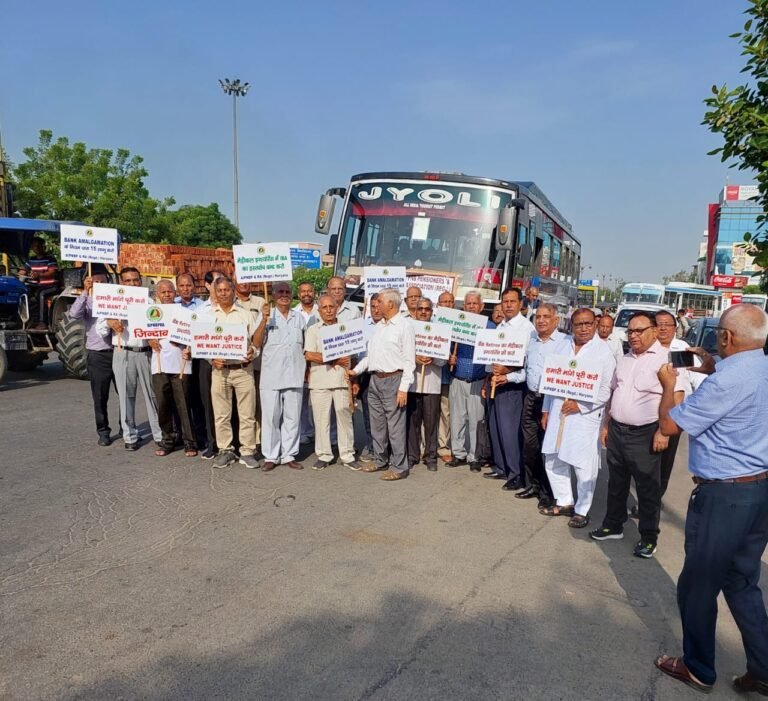 Placement slip for gmc - base & stp policy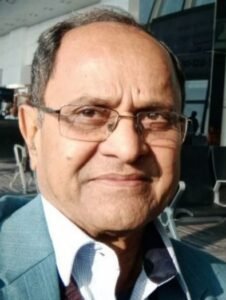 Dr. Indrajit Sanyal
President
32 years in Banking
indrajitsanyal60@gmail.com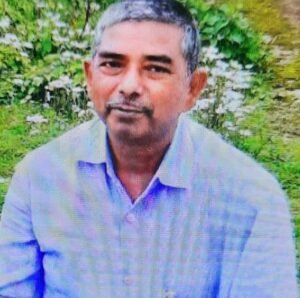 Sri Aloke Tirtha Mondal
Vice President
34 years in Banking
tirtha1958@gmail.com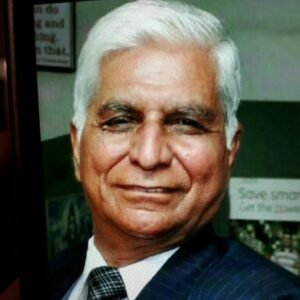 Sri Sat Dev Pahwa
Vice President
37 years in Banking
satpahwa@gmail.com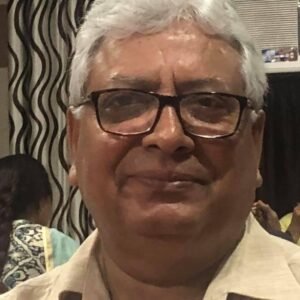 Sri Chander Mohan Tandon
Vice President
36 years in Banking
cmtandon54@yahoo.co.in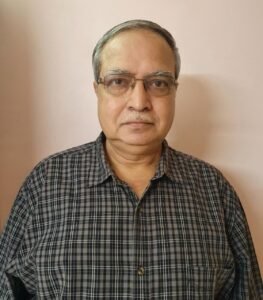 Sri Sanjay Govind Chore
Vice President
38 years in Banking
choresanjay@yahoo.com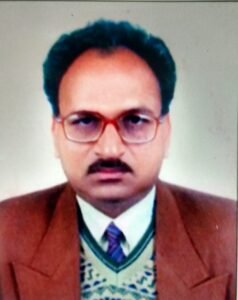 Sri Yog Raj Garg
Vice President
37 years in Banking
garg.yograj@gmail.com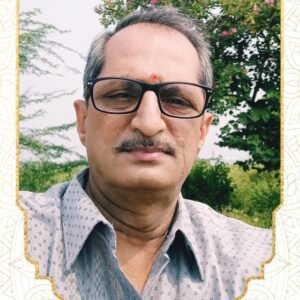 Sri A. S. Murty
Vice President
38 years in Banking
rafimurty@gmail.com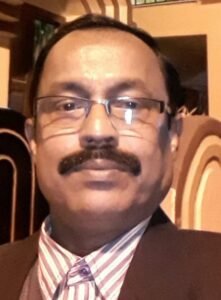 Sri Tapash Kumar Roy
General Secretary
37 years in Banking
roytapash3@gmail.com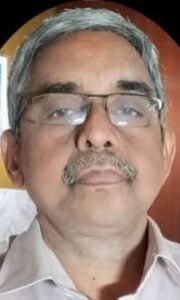 Sri Kodakkal Shivaprasad
Organising Secretary
35 years in Banking
kodakkal.s@rediffmail.com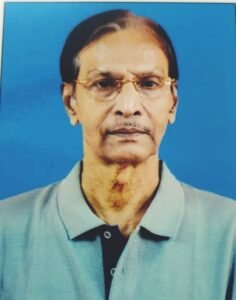 Sri Tapan Deb Chatterjee
Treasurer
28 years in Banking
tapandeb.kazipara@gmail.com